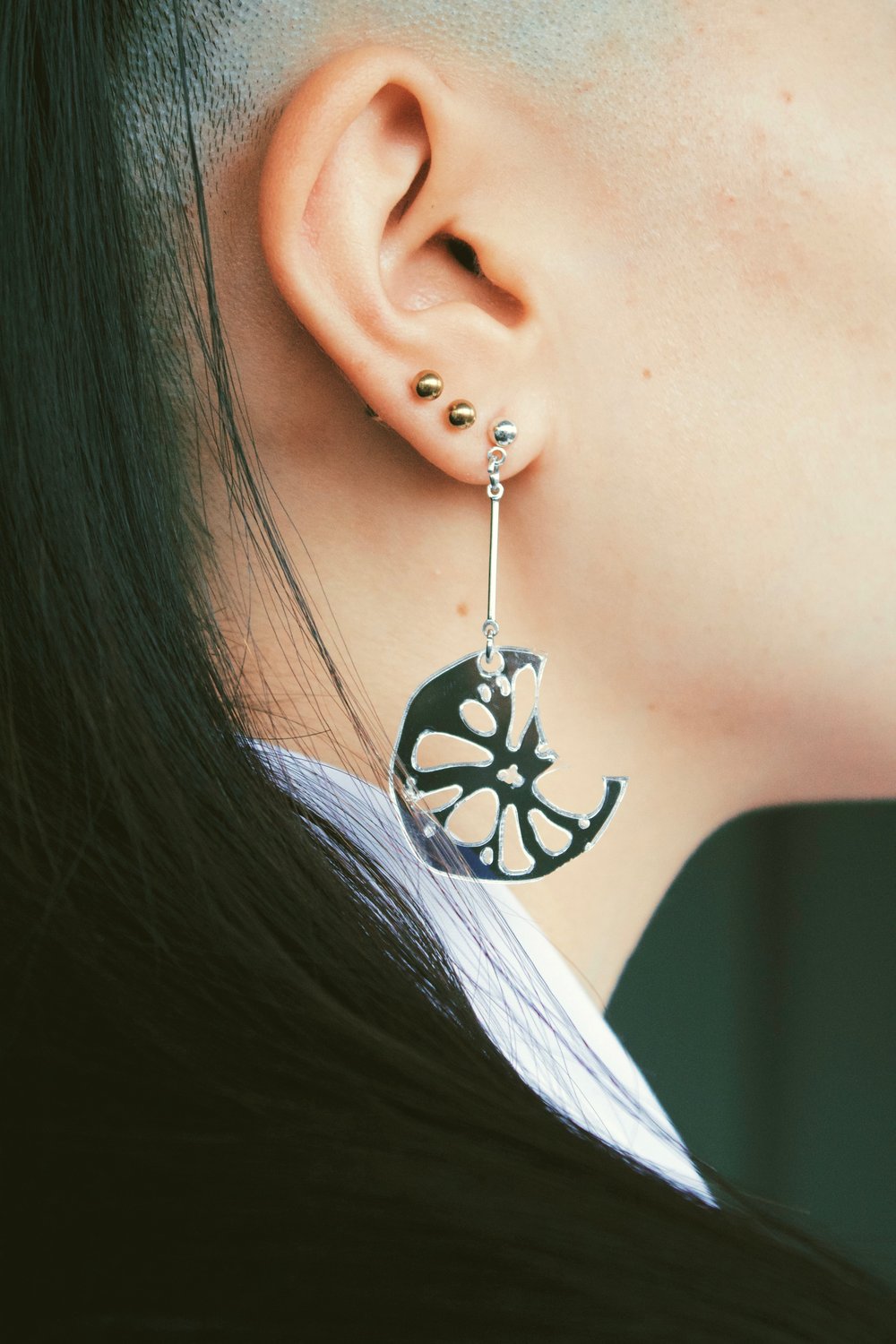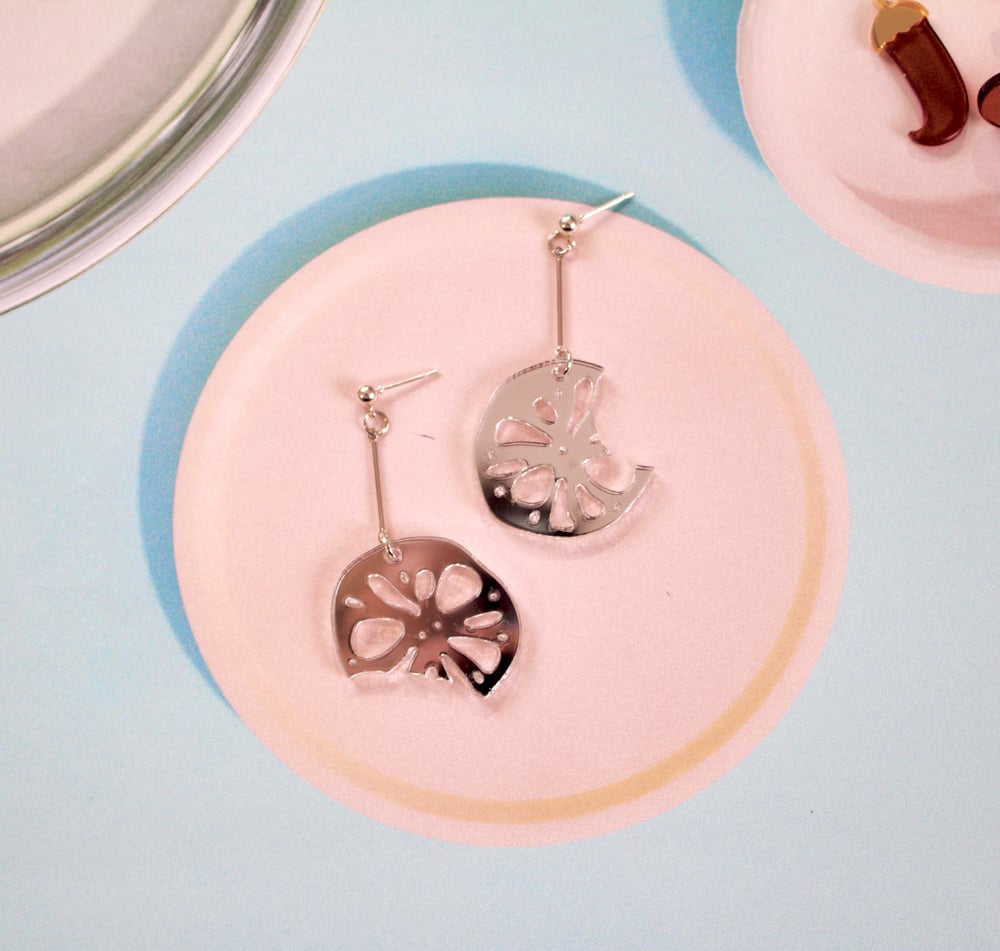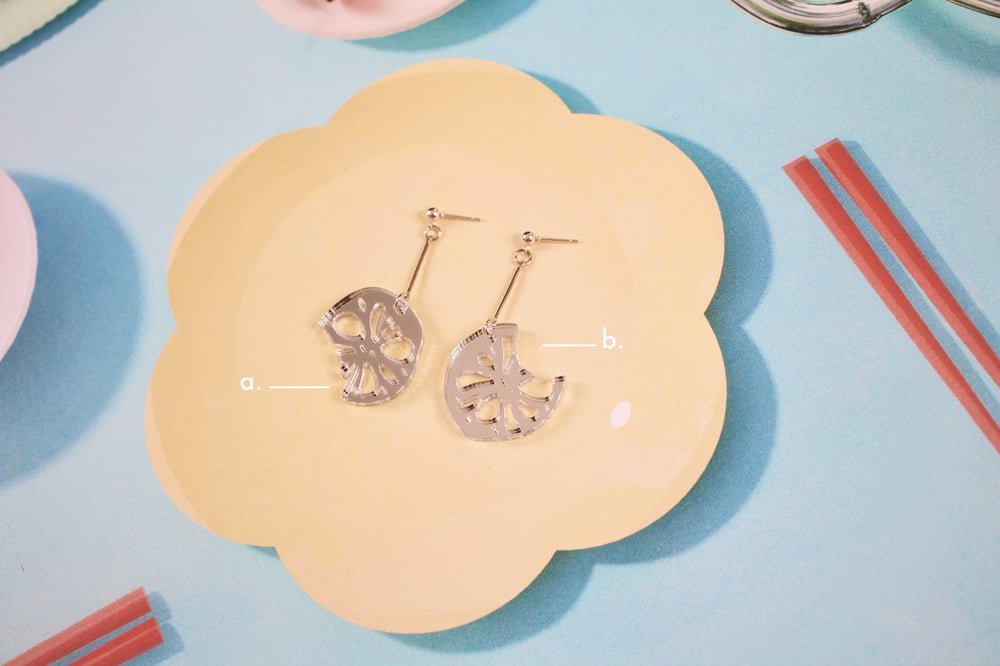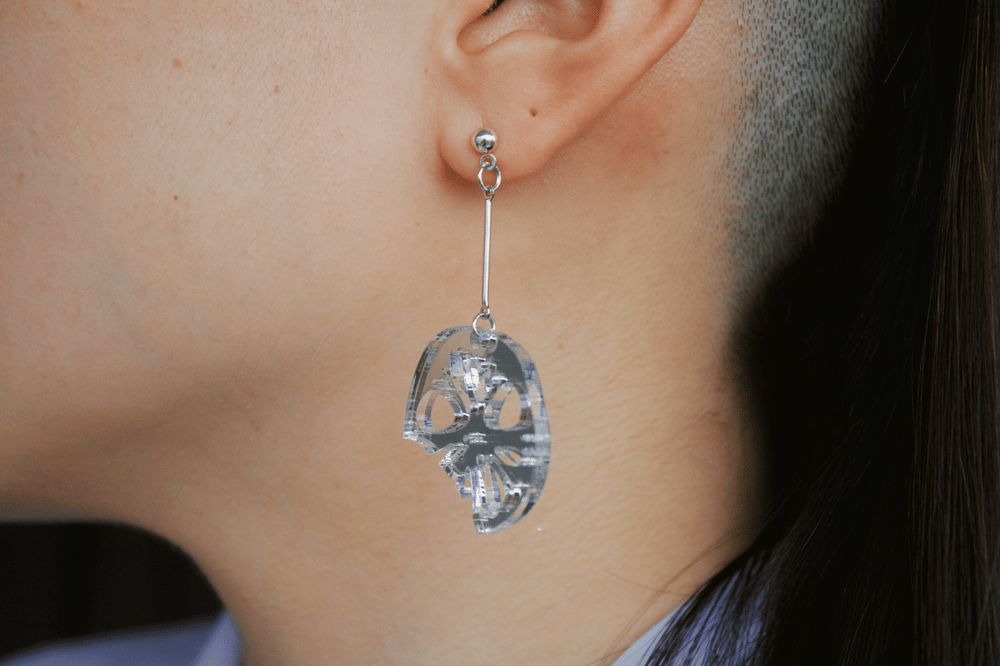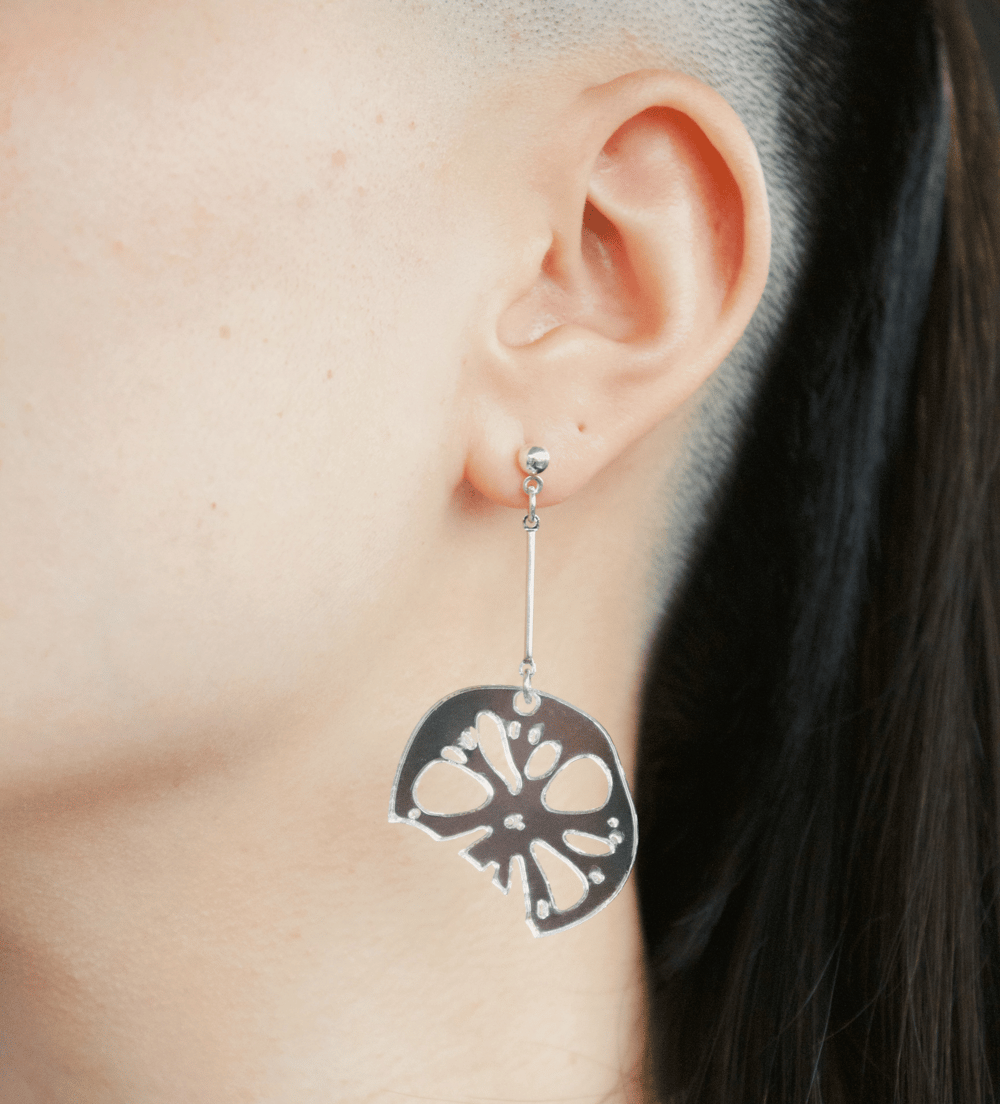 Lotus root (莲藕) is a popular ingredient used in soups, cold dishes, snacks, and stir-fry. They are sweet, crispy, and healthy.
They are also symbolically important. In Chinese, "藕" the word for lotus root, and the character "偶" are pronounced the same way as "ǒu". "偶" means pair or a partner. When the lotus root is cut off and pulled apart, it will stretch out to a long string, so the idiom "藕断丝连" or "藕断丝长" is used to describe the relationship between lovers who are separated but reluctant to part with each other.
Perfect for you and your far away love!
These are not sold as a pair and have left and right variations - Order two if you want to wear them as a pair, mix and match encouraged!
Made with double-sided mirror acrylic using tarnish-resistant silver(rhodium) plated over brass ball posts.