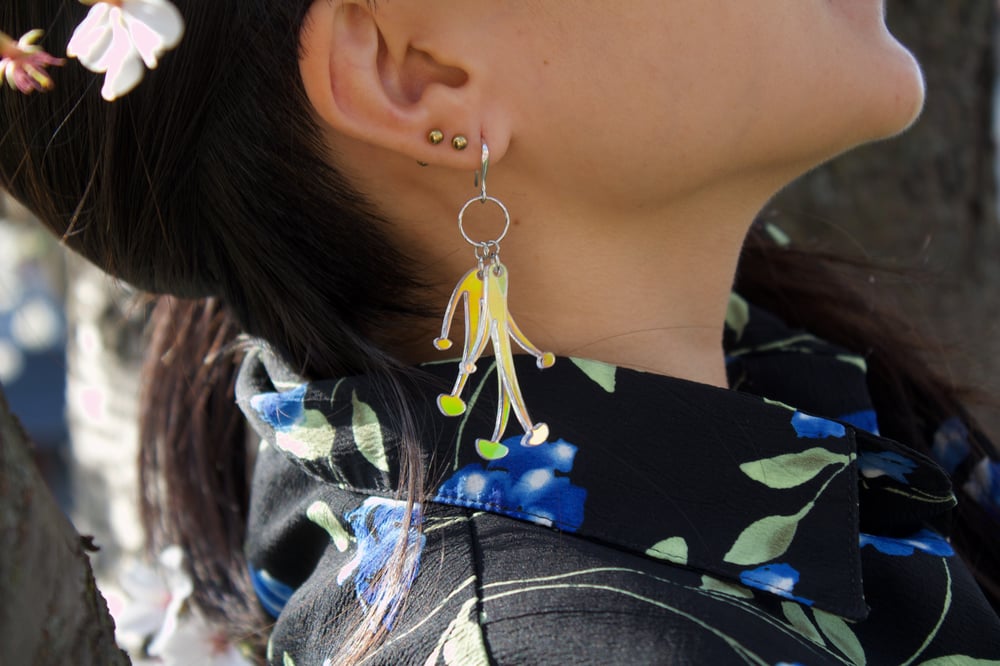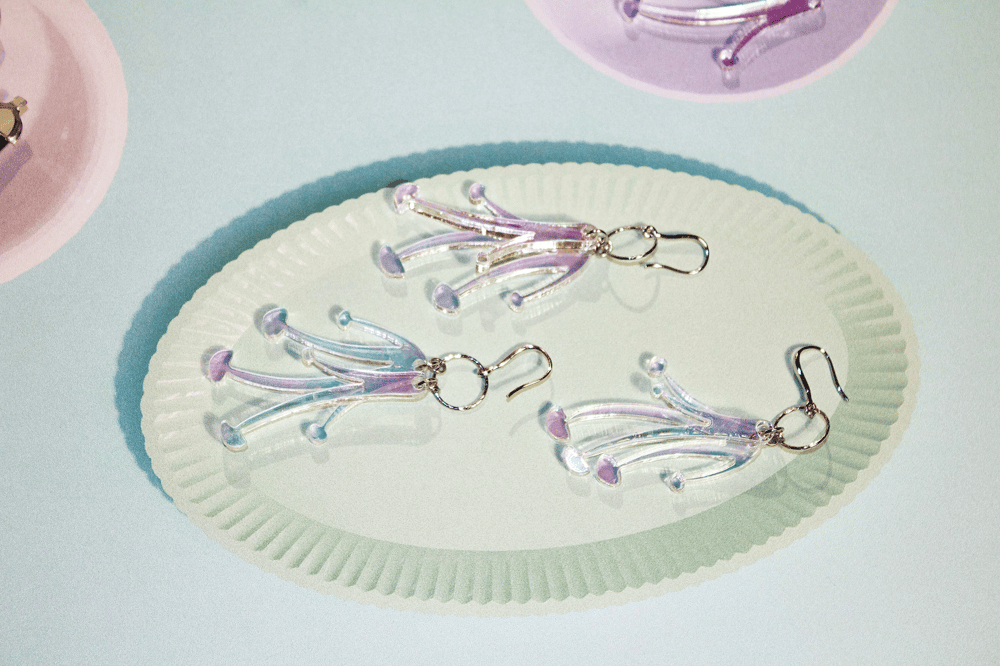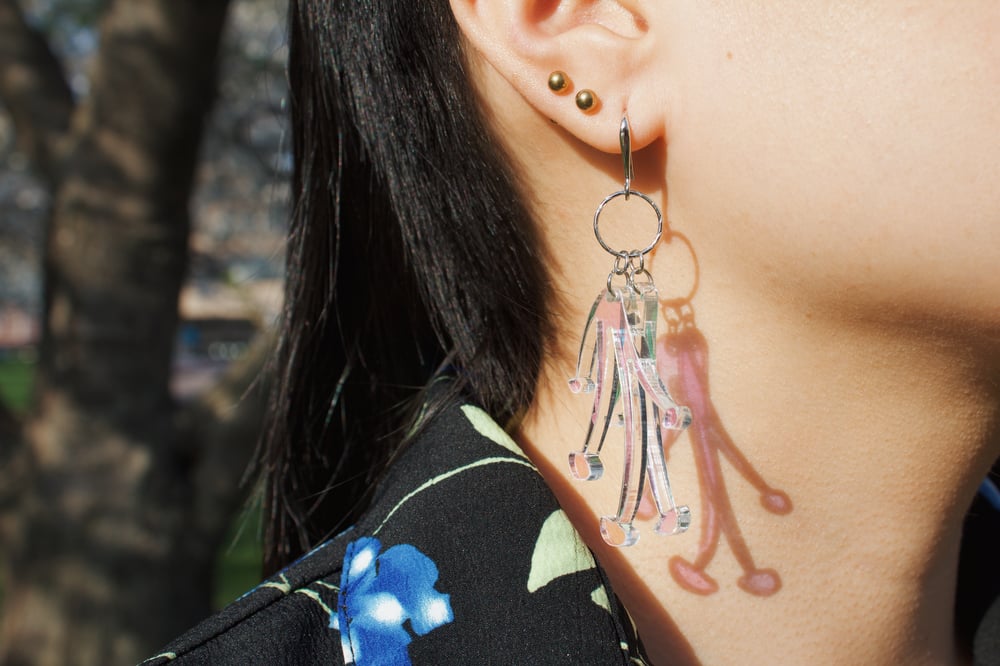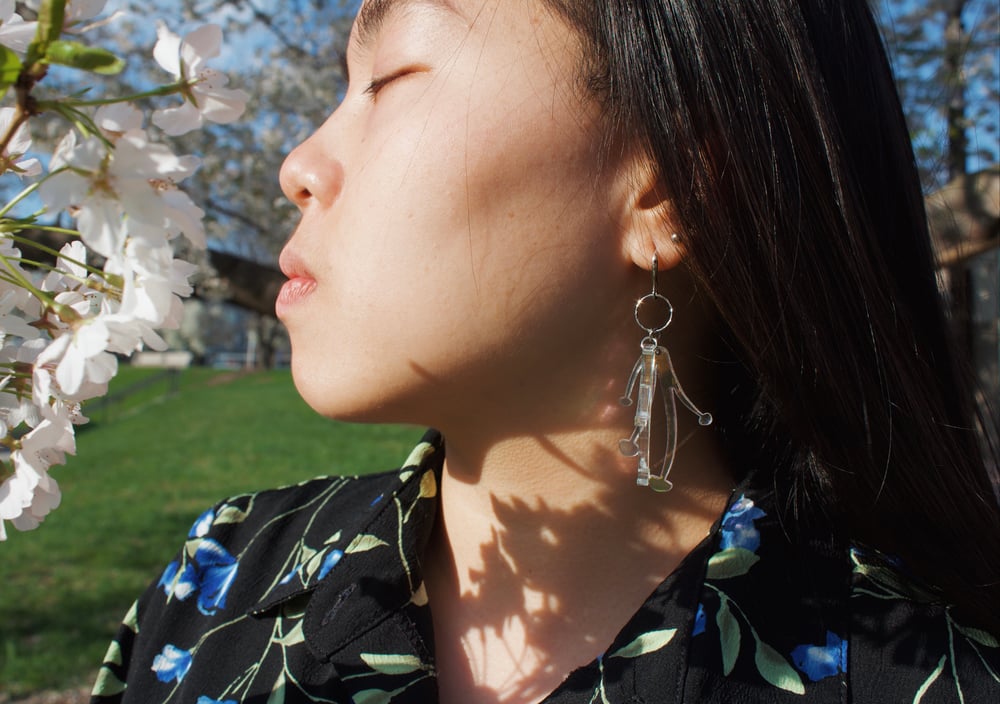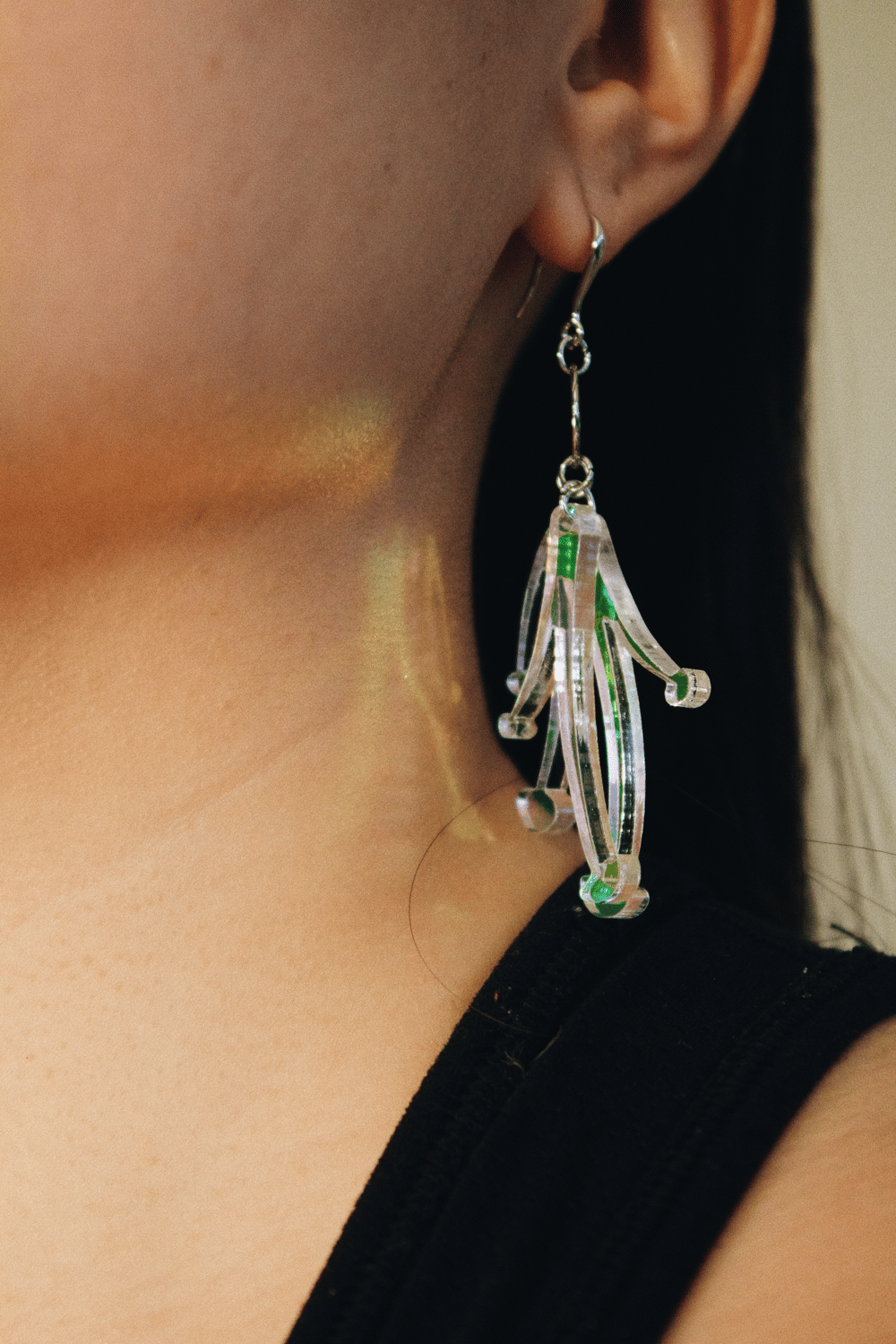 Wild enoki mushrooms naturally grow on the stumps of the Chinese hackberry tree and are reddish-brown with a shorter stem. However, farmed enoki mushrooms are pale and have long thin stems. These mushrooms are a common and delicious ingredient in Asian cooking. They are clustered together like a group of people hanging out together. With these earrings, you got a whole crew to back you up.
These are not sold as a pair - Order two if you want to wear them as a pair, mix and match encouraged!
Made with iridescent acrylic using tarnish-resistant silver(rhodium) plated over brass earring hooks.