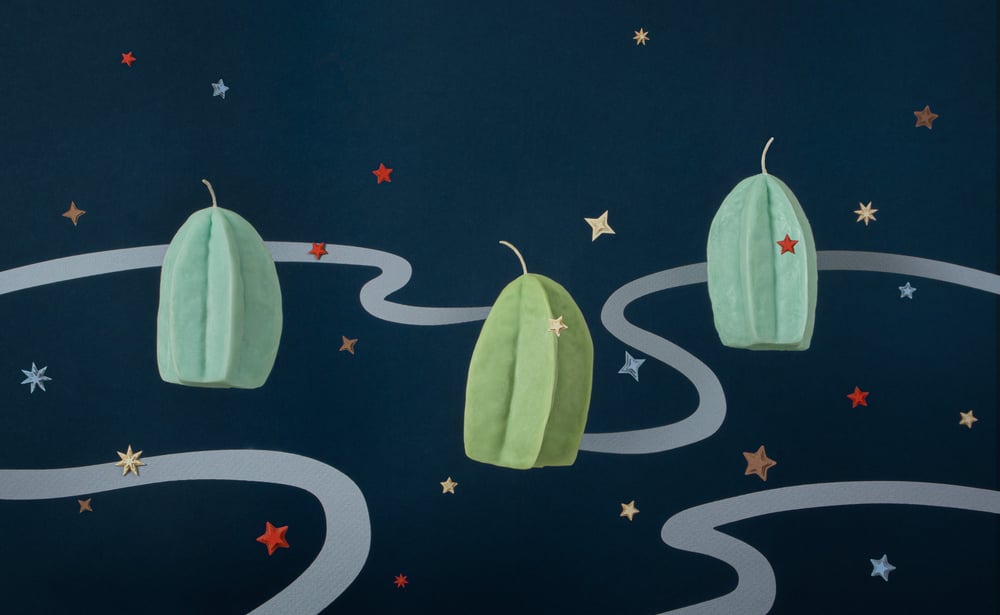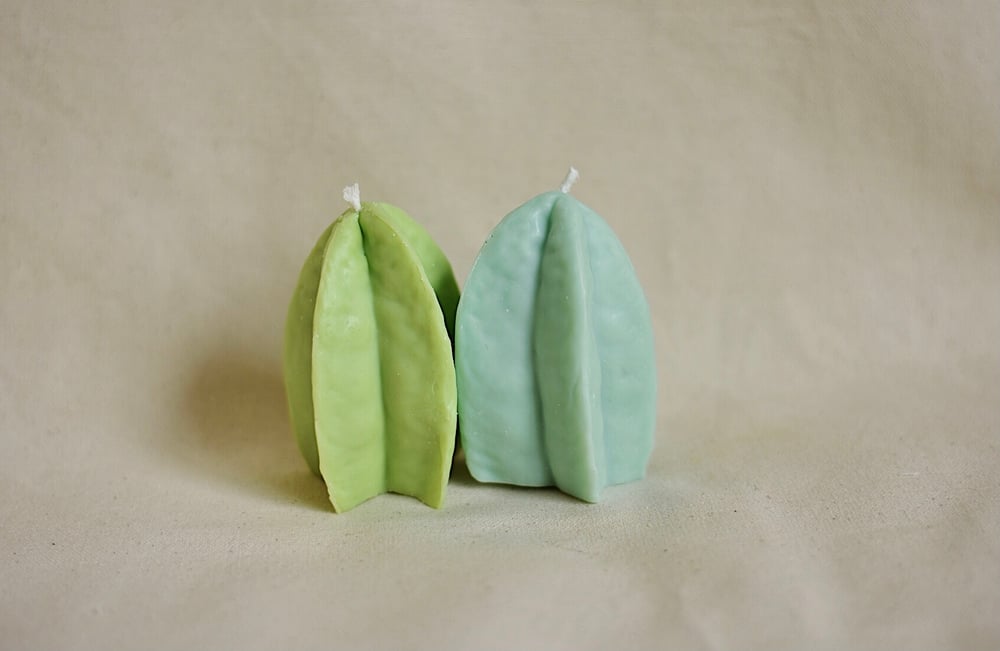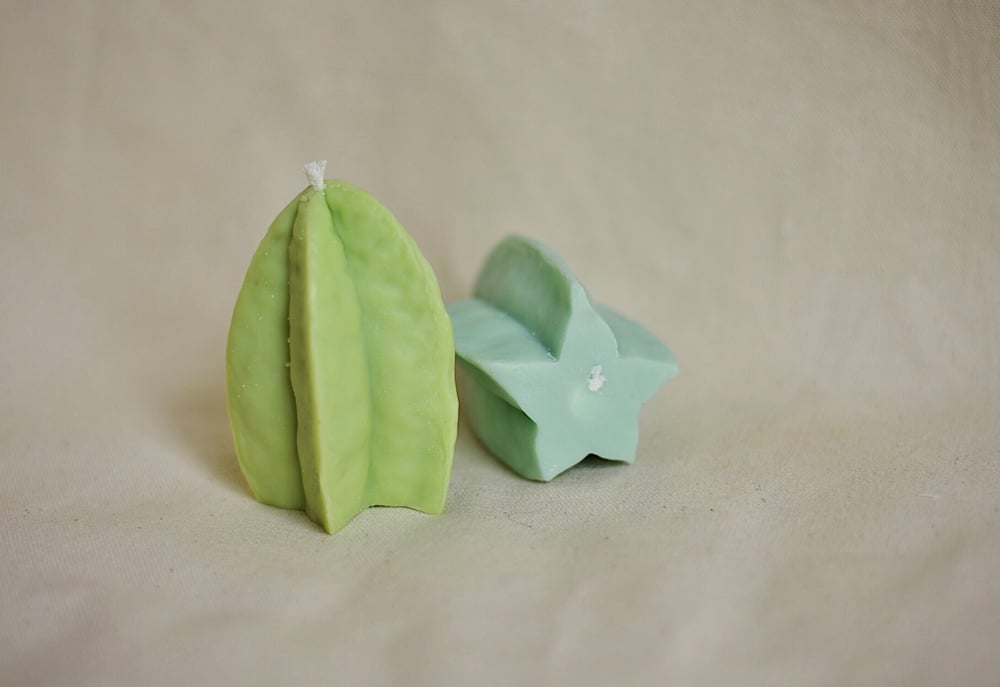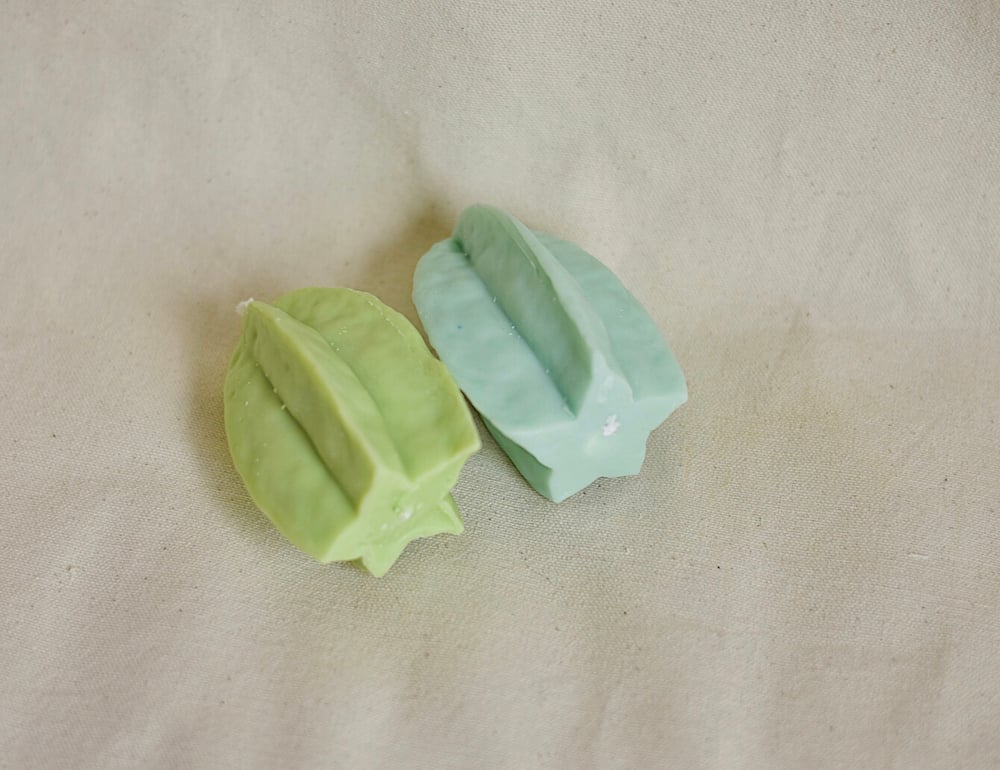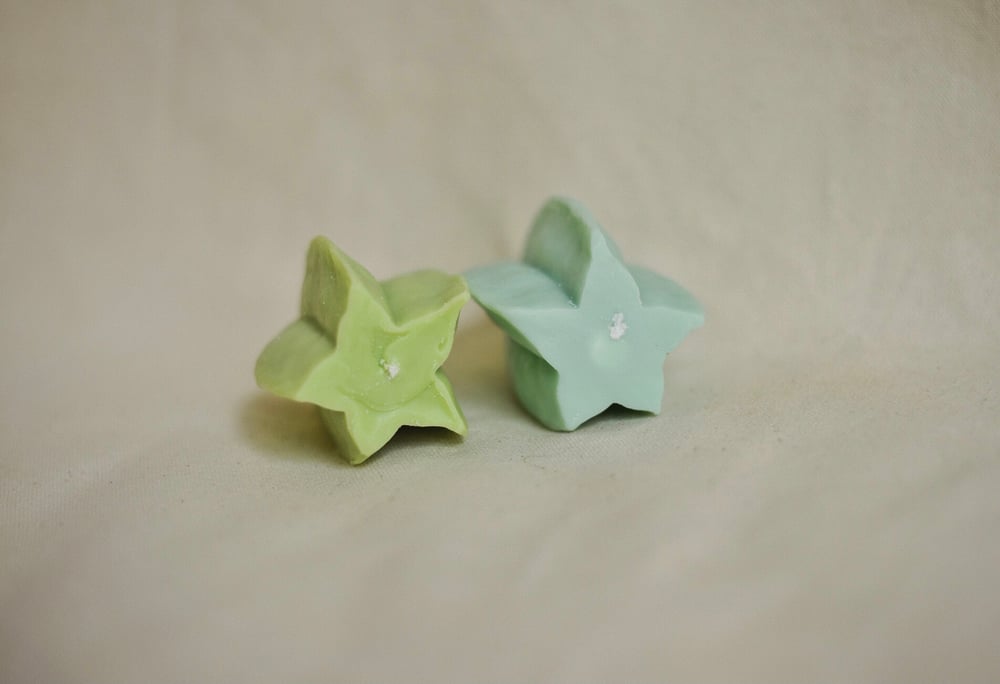 Star fruit shaped candles in 100% soy wax and a hint of lemony tea scent.
~roughly 2" x 3.5", burns for 1-2 hours.
Star fruits, or 杨桃 (yang tao) are a deliciously crunchy, juicy, and slightly tart fruit.
Made to order! Our candles are hand shaped and poured so please expect some slight variation from the product photo.